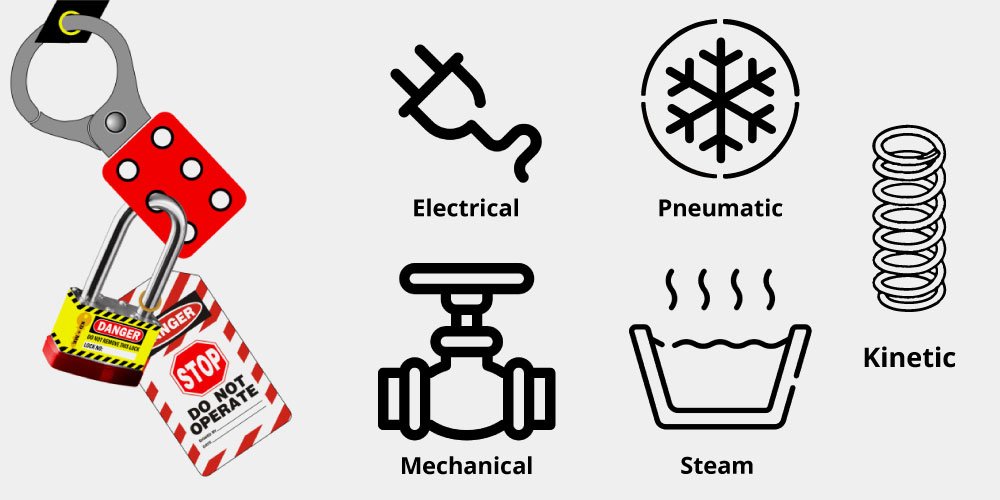 LOTO DEVICES COMPATIBILITY TO VARIOUS ENERGY SOURCES
LOTO BLOG – 4
The focus of this topic is to discuss the most important part of the energy isolation program – the physical implementation of Lockout / Tagout devices and the vast number of hardware choices available? How does one choose the correct device if sufficient information or knowledge is not available on hand?
Companies implementing the LOTO program for the first time find it difficult to select the correct devices and padlocks without professional help. We have been witness to many companies ordering individual products and Loto Kits from catalogs based on the assumption that they are purchasing a "One-Fits-All" solution. Nothing could be further from the truth.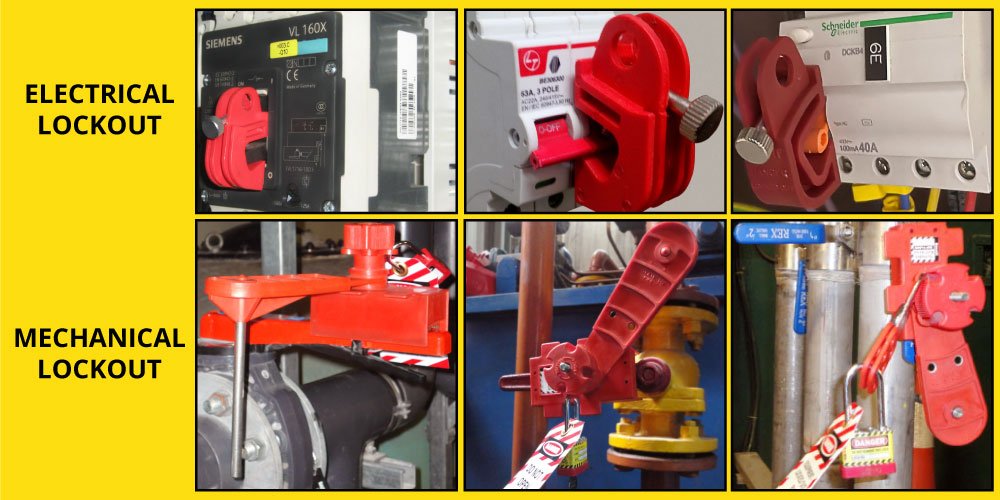 "Universal Type Device" is a typical terminology used by some manufacturers to portray a device which fits on a wide range of energy sources – as in the case of "Universal" circuit breaker lockout device or "Universal" valve lockout device. This beguiling term psychologically induces the end user to believe in the "One-Fits-All" solution until the myth is shattered when the LOTO device is found unsuitable for that particular energy source.
LOTO Safety disseminates knowledge by providing free on-site assessments in the UAE coupled with training personnel on the correct application and compatibility of LOTO devices for different energy sources – all without any pecuniary benefit as well as a No obligation to buy policy. Our mission is to educate and inform without pressurizing the customer to purchase their LOTO hardware from us.
Customers out of UAE can register on our website and access our library of LOTO installation images for different types of energy sources be it electrical or mechanical. We are confident this would address 70 – 90% of their requirements.
https://www.lotosafetyproducts.com/my-account/
Free online advice is also available from us – simply mail or WhatsApp the images of the energy sources and we will identify and inform the most suitable devices.
The lesson we took away over the past decade is that it isn't necessary to sell more, rather it's imperative to view oneself as an extension of our customer. Our continued success is based on this founding pillar.
* The author of this blog is Qaid Zohar – Director at LOTO Safety, Dubai. This blog is
written to educate interested parties on Lockout Tagout products.