LOTO PROGRAM Supervisor's Responsibilities
Complete equipment specific LOTO Procedures.
Conduct annual & periodic inspections.
Keep a list of authorized employees.
Issue LOTO devices to employees.
Ensure all affected employees are properly trained on LOTO procedures.
Enforce compliance with LOTO program.
Provide employees with copies of the LOTO
Program upon request.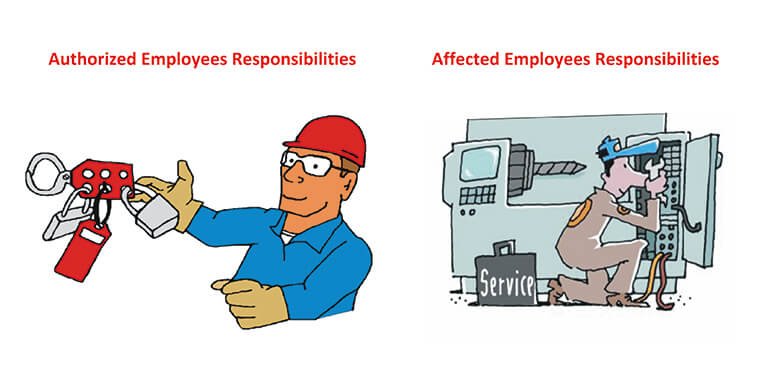 Recognizes hazardous energy.
Types and magnitude of energy in the workplace.
Means to isolate those types of energy.
Repair or service equipment as needed.
Ensure that all energy sources are locked out.
Test equipment to verify residual energy is dissipated.
Place a "Danger-Do Not Operate" tag on equipment.
Obtain assistance when necessary.
Remove locks and/or tags following LOTO.
Coordinate multi-shift repair.
Affected Employees Responsibilities
Employees who operate equipment.
Work around.
Occasionally adjust equipment that is subject to LOTO.
Notify maintenance, etc., when equipment needs repair.
Leave all LOTO devices in place.
Verify equipment is safe to operate following LOTO.
Follow all safety rules while operating the equipment.
Any employee not using LOTO program.
Employees tampering with the LOTO lock and Tag.
Removing the LOTO program without Authorization.
Must be brought to the notice of Plant Manager, EHS Manager and HR.